Price: 89 - 129 zł
Main Hall
Duration: 2h
Błażej Król is a singer, songwriter and composer. The musician uses very diverse forms of expression, freely operating with both ordinary standards and weaving in unconventional elements. His songs are difficult only with songs, because they are a manifestation of an overt artistic fusion, a combination of musical bravado and poetic sensitivity. Seductive words are given on a psychedelic background, symbolism breaks down into paralyzing realism, a strange experiment with structure and playing with the concept of the song.
So far, the artist has released six solo albums: Nielot" (2014), "Wij" (2015), "Przez sen" (2016), "Przewijanie na podglądzie" (2018), "Nieumiarkowania" (2019) and "Dziękuję" (2021). In 2019, he received the prestigious Polityka Passport "for the gift of enclosing personal emotions in songs with an attractive, concise and melodic form. For imagination, fidelity to the author's vision and the ability to convince listeners to it. A year later, he was awarded the Fryderyk award in the Author of the Year category and, together with Daria Zawiałow and Igo, joined the Orkiestra Małego Grania.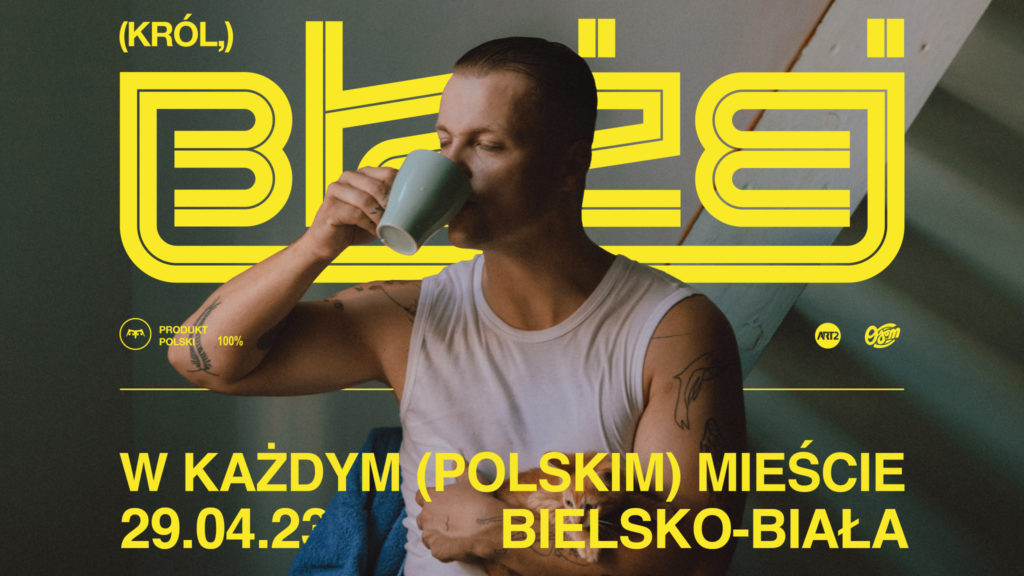 Błażej Król with the album "IN EVERY (POLISH) CITY" will play seventeen concerts in seventeen different cities, and the performances will be a full, conceptual, musical and visual show with the use of scenography. During the concerts promoting the album "IN EVERY (POLISH) CITY", the artist will present to the audience material from his latest album and will also perform his greatest hits. See you in EVERY (POLISH) CITY!