Price: 100, 120, 140 zł
Main Hall
Dodatkowe informacje:
Organised by Cavatina Hall
Cavatina Hall invites you to a unique concert with the most famous Christmas songs, filled with an extraordinary atmosphere.
Christmas After Party in Cavatina Hall!
Songs that will be presented during the concert were performed by the greatest stars of world pop and jazz music, including: Frank Sinatra, Nat King Cole, Natalie Cole, George Michael, Mariah Carey and Michael Buble …
Last Christmas, Let It Snow, Silent Night, Feliz Navidad are just some of the hits that you will hear this evening in a completely new version, arranged and arranged by Paweł Steczek (piano, accordion).
The biggest stars of the Polish entertainment scene – Anna Serafińska and Mieczysław Szcześniak – as well as the musicians of the orchestra and band will take us to a world full of joy and holiday respite.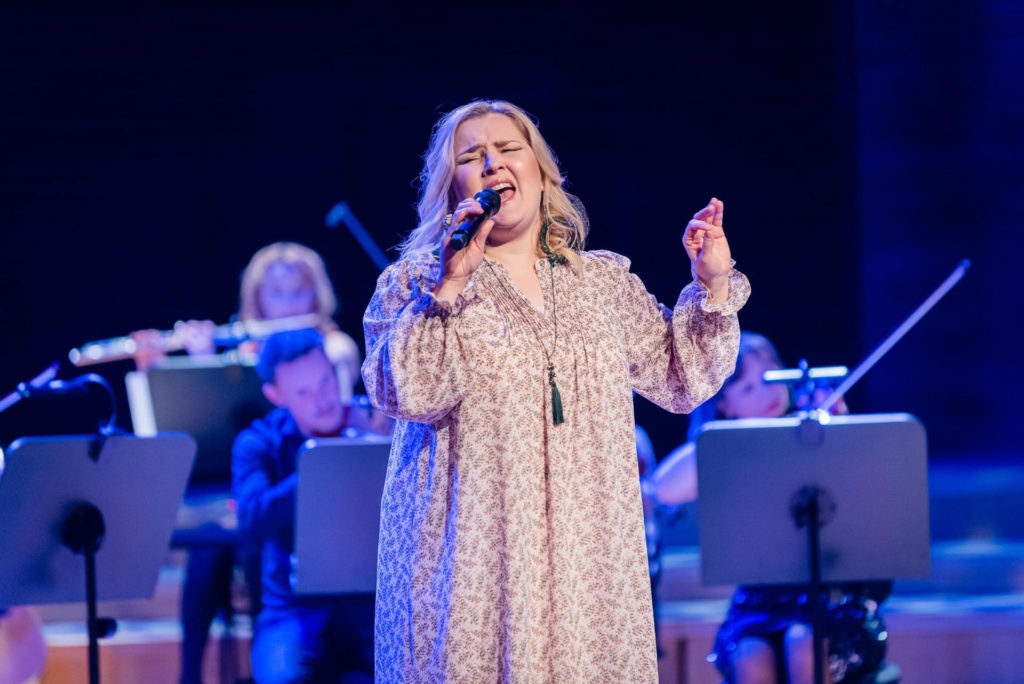 Photos: Radosław Kaźmierczak.
Concert Programme:
All I Want for Christmas Is You,
White Christmas,
Jingle Bells,
Let It Snow,
Silent Night,
Last Christmas,
Święta, święta,
Have Yourself a Merry Little Christmas,
Feliz Navidad,
Raduj się świecie
Band:
Paweł Steczek – piano, accordion, arrangements, arrangement, instrumentation;
Małgorzata Otremba – flute;
Andrzej Otremba – guitar;
Kosma Kalamarz – bass guitar;
Łukasz Kurek – drums
About the artists:
Mieczysław Szcześciak
An artist valued by critics, adored by his audience, respected by the music industry. He has influenced many singers, shaped tastes and aesthetics, promoted the singing of gospel and soul music in Polish, collaborated with great instrumentalists, arrangers and producers in Kaj and abroad. He consistently and sensitively tells the world stories that no one has heard before – his own stories. He sings bossanova with a velvety voice, soul, gospel and jazz with strength and expression, with conviction, he empathically touches his heart and head singing his own pop songs. Versatile, conscious vocalist, author of lyrics and music, co-producer of his own recordings.
Winner of many Polish and international competitions. Awarded three times with Fryderyk, he considers his greatest reward to have met his own audience. The last two albums – "Songs From Yesterday" released with Krzysztof Herdzin (2015 Sony) and "Nierówni" (2016 APR) – his compositions to the poems of Father Jan Twardowski, recorded with Brazilian musicians are golden.
Anna Serafińska
This artist was the first in Poland to obtain a doctoral degree in the field of popular singing. In 2022, she became a professor of art in the discipline of musical arts. Since 2008, she has been associated with the Theater Academy in Warsaw, where for almost 7 years she was the vice-dean of the Acting Department, currently she is one of the vice-rectors of this university. Laureate, among others 1st prizes and audience awards at the international competition for jazz vocalists Shure Montreux Jazz Voice Competition (2004, Switzerland) and the title of Lady Summertime during the international competition for jazz singers in Hammenlin (2006, Finland).
Readers of the Jazz Forum awarded her the title of New Hope of Polish Jazz for 1999. She was honored with the Silver Cross of Merit for her activities. She has performed in over 20 countries in Europe, Asia and the Americas. In Poland, for many years he has been cooperating with excellent musicians from both jazz and classical circles. She collaborated as a vocal consultant with television talent shows, for e.g. "Idol" or "The Voice of Poland".
She also works as a vocal consultant on films and theater performances (e.g. Cold War directed by Paweł Pawlikowski, Przybysz directed by Wojciech Kościelniak), since 2018 she has been permanently cooperating with SDI Media directing the vocal dubbing layer (e.g. The Lion King 2019). He has 6 solo albums in his record output – the last of them is Anna Serafińska Chopin Trio.