Price: 110-150 zł
Main Hall
Duration: 120 min
Dodatkowe informacje:
concerts organized by Cavatina Hall
Orchestra and Choir of the Karol Szymanowski Philharmonic in Kraków will open the new season at Cavatina Hall in a repertoire of the Romantic era. The programme includes Beethoven and Mendelssohn – works by the most important composers of all time performed by the Kraków Philharmonic on 3 September 2022 in the main hall of Cavatina Hall.
The Karol Szymanowski Philharmonic Orchestra began its activity in February 1945, as the first Polish symphony orchestra after the end of World War II. In the years 1988-90, Artistic Director of the Philharmonic was Krzysztof Penderecki, who from 1993 held the position of Honorary Artistic Director.
Currently, Alexander Humala serves as Artistic Director. He graduated in choral conducting at the Belarusian State Academy of Music in Minsk and symphonic conducting at the Rotterdam Conservatory and is a winner of many competitions.
The Choir
The Choir of the Karol Szymanowski Philharmonic has been appreciated by the audience, reviewers and collaborating conductors, and its foreign tours have earned it the opinion of an "ambassador of Polish culture".
The choir has participated in many international celebrations, such as the concert in the Vatican on the 10th anniversary of John Paul II's pontificate, in Berlin in 1990 on the occasion of German reunification, or in 1995 in Oświęcim during the celebration of the 50th anniversary of the liberation of the Auschwitz concentration camp.
Concert programme:
Ludwig van Beethoven Egmont Overture op. 84
Ludwig van Beethoven Violin Concerto in D major op. with Jakub Jakowicz
Felix Mendelssohn Symphony No. 3 in A minor "Scottish" op. 56
Alexander Humala
Conductor, artistic director – honed his skills during master classes with such teachers as Collin Metters, Yuri Simonov, and Jorma Panula. In 2010, he received the prestigious Huygens Scholarship. He made his debut in 2003 with the chamber orchestra of the Belarusian Academy of Music. In the same year he performed with the Young Belarus Symphony Orchestra, after which he made his international debut with the Lithuanian State Symphony Orchestra and was invited to guest performances with the Italian Orchestra Giovanile della Saccisica.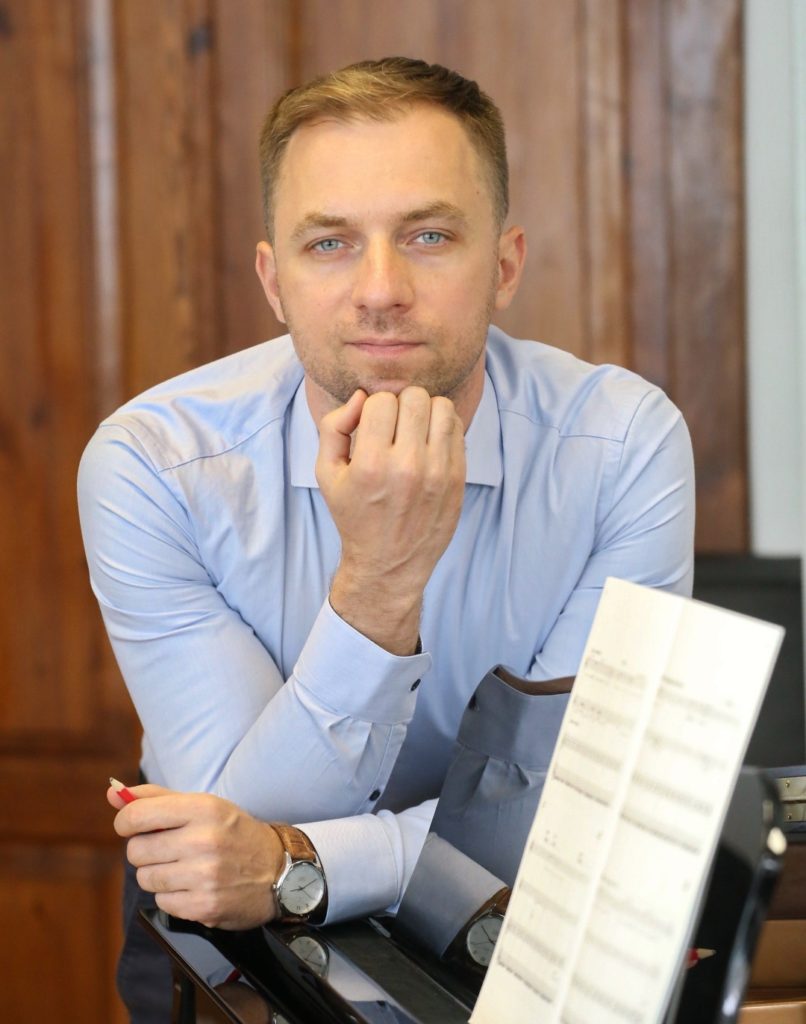 In 2009 and 2012, as part of the "Gaude Polonia" scholarship programme, he completed conducting internships at the Wrocław Opera and the National Philharmonic in Warsaw, from 2014–2016 he was an assistant conductor at the Polish National Radio Symphony Orchestra in Katowice, from 2013–2019 Chief Conductor of the Belarusian ensemble Capella Sonorus and Conductor of the Russian National Philharmonic Orchestra from 2017 to 2021.
Information
Organizator
Fundacja Fiducia (Cavatina Hall)
Partner
Cavatina GW Sp. z o.o. – Generalny wykonawca inwestycji biurowych