Price: 119 - 179 zł
Main Hall
Duration: 1,5h
COLORIAGE is an instrumental quartet formed in 2005 by Marcin Wyrostek, Mateusz Adamczyk and Piotr Zaufal.
Their style is characterised by the combination of folk music with the possibilities of jazz improvisation. Krzysztof Nowakowski adds a set of percussion instruments to the ethnic sound of the project.
The word 'coloriage' means to colour, to paint. This is exactly the character of this ensemble – bravura, full of emotion, colourful.
In 2011, the album "Marcin Wyrostek Coloriage" was released, which was awarded DOUBLE PLATINUM and also won Empik's Bestseller 2012 award.
The concert in the Cavatina Hall will be graced by the wonderful Kasia Moś.
Marcin Wyrostek – a graduate of the First and Second State Music School in Jelenia Góra, the Academy of Music in Katowice in the accordion class of Professor Joachim Pichura, and currently a lecturer at the Jazz Institute of his alma mater. He is a member of the American Accordion Society.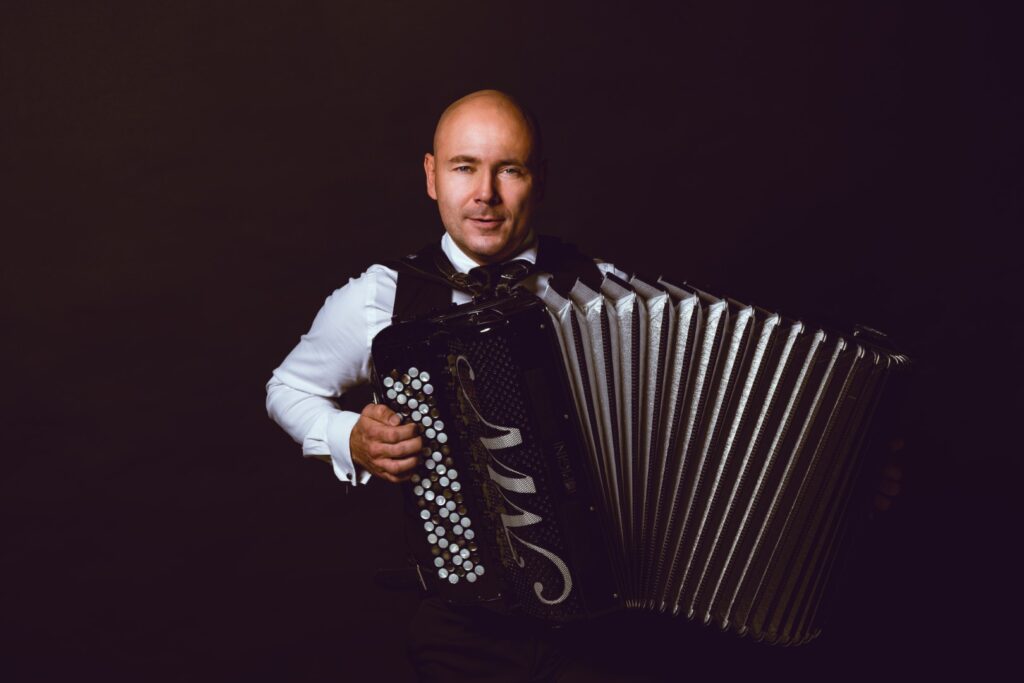 Founder and director of projects: Tango Corazon, Coloriage, Music and Dance Show. Producer and editor of his own albums, producer of concert tours and gala concerts (e.g. National Philharmonic, NOSPR). He has performed at dozens of music festivals (e.g. Opole 2008′, 2014′, 2017′, Sopot, Schaeffer Era 2012, 2013, 2015, Singer's Warsaw 2012′, 2013′, Timitar (Morocco), Gala TV – French Touch, Gala Teraz Polska, Womex …), concerts around the world (e.g: England, Azerbaijan, Belgium, Czech Republic, France, Spain, Netherlands, Qatar, Lithuania, Latvia, Morocco, Germany, Panama, Portugal, Slovakia, Scotland, Switzerland, Ukraine, USA, Hungary, Italy).
He has worked with many renowned conductors (such as Jose Maria Florencio, Jerzy Maksymiuk, Marek Moś, Adam Sztaba…), instrumentalists and soloists (such as Kayah, Dorota Miśkiewicz, Bobby McFerrin, Nippy Noya, Maryla Rodowicz, Irena Santor, Joanna Słowińska, Stanisław Soyka), Polish philharmonic orchestras and chamber orchestras (Elbląg Chamber Orchestra, AUKSO – Chamber Orchestra of the City of Tychy, Sinfonietta Cracovia, Sinfonia Varsovia).
He has also been the musical director of many television events, including Sports Champions Gala at the Polish Theatre in Warsaw in 2012, Christmas Carol Concert for TVP2 at DMIT in Zabrze in 2013, NNW Film Festival in Gdynia in 2017.
He premiered: "Opole Concerto" by Piotr Moss with the Opole Philharmonic Orchestra in 2017 and "Silesian Rhapsody" by Jan A.P. Kaczmarek with the Silesian Philharmonic Symphony Orchestra in 2018.
He has made a number of recordings for foreign media: ZDF, FOX2, Radio Zurich and many media in Poland – Polsat, TVN, TVP, TVP Polonia, TVS and many regional Polish radio and TV stations.
Kasia Moś – Polish representative at the 62nd Eurovision Song Contest (2017). She graduated from the Fryderyk Chopin Academy of Music in Bytom, where she studied cello and piano, and from the Karol Szymanowski Academy of Music in Katowice, where she studied jazz and popular music.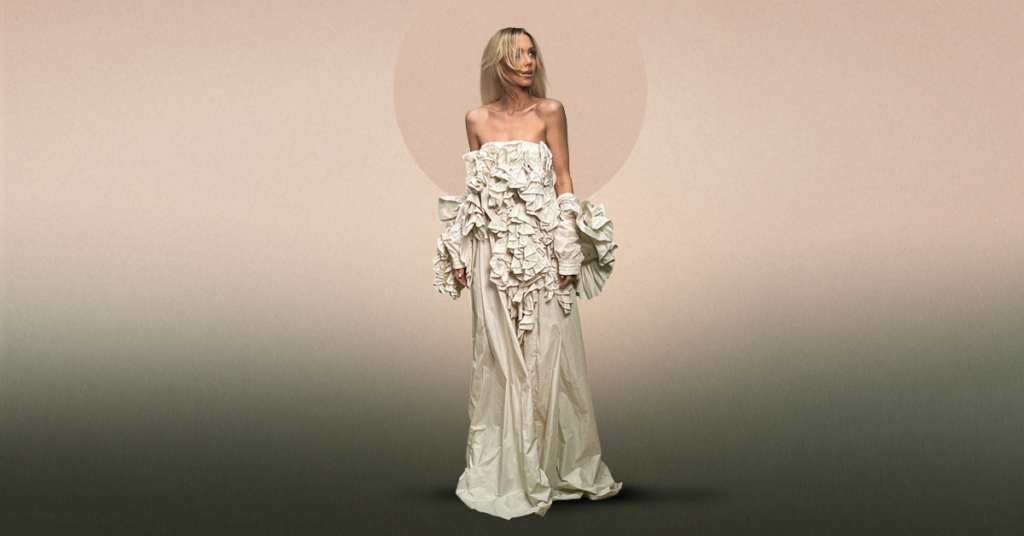 She collaborated with the AUKSO Orchestra on the recording of Paweł Mykietyn's album St Mark's Passion. She sang the role of Cordelia in the world premiere of Paweł Mykietyn's musical 'King Lear' at the Sacrum Profanum Festival in Cracow. She recorded Wojciech Kilar's vocal score for Krzysztof Zanussi's film 'A Foreign Body'.
In 2015 she released her debut album INSPINATION. In 2018, the Agora Publishing House released the album "Retro" by Jerzy Maksymiuk and Janusz Olejniczak, on which Kasia performed several guest vocals.
On 21.05.2021 the premiere of the album with the AUKSO Orchestra "MONIUSZKO200" took place. The album consists of a CD + DVD in a concert version from the NOSPR Hall in Katowice. It contains new interpretations of Stanislaw Moniuszko's works in contemporary arrangements.
Kasia Moś's latest album of 'Karin Stanek' songs in completely new unobvious, modern club arrangements is now available on the market.
November 2022 saw the premiere of the latest single entitled "Karin Stanek". "Zapomnij", to which Leszek Możdżer was invited to collaborate.