Price: 75zł
Chamber Hall
Duration: 120 min
Dodatkowe informacje:
concerts organized by Cavatina Hall
MARIA POMIANOWSKA & MINGJIE YU Silk Amber – Polish-Chinese project
The project co-authored by Prof Maria Pomianowska and Mingjie Yu is a meeting of two distant musical cultures of the world. A journey of the imagination in which on the distant Silk Road 800 years ago, travelling musicians from China met Polish troubadours. They sing together, play together, learn together from each other a different way of thinking about shaping emotions or the flow of time in music.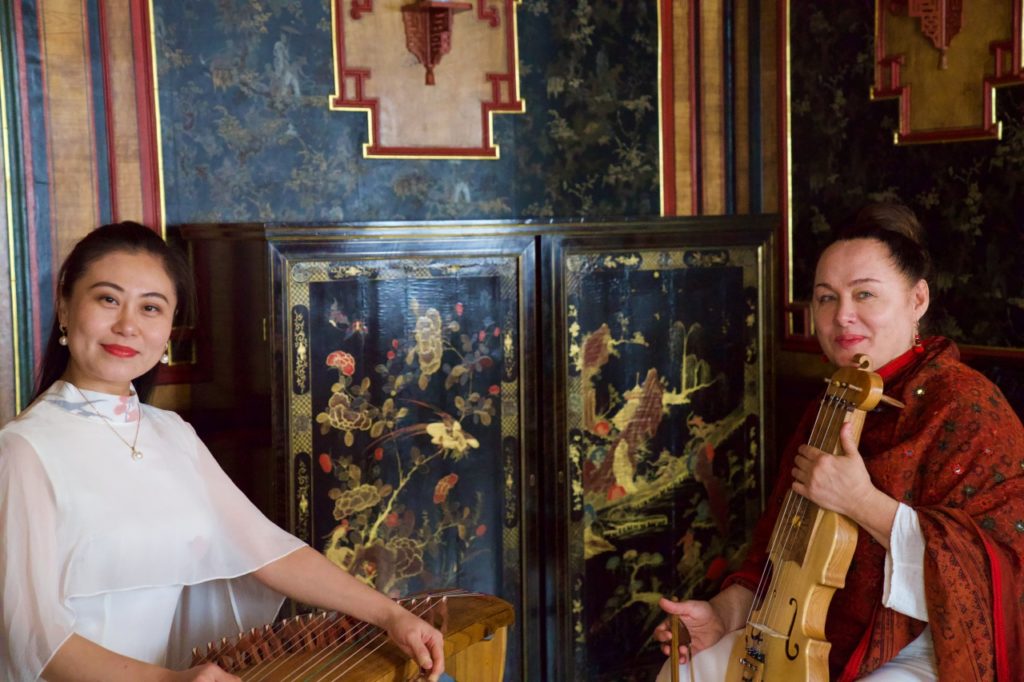 The programme will include traditional Chinese and Polish pieces as well as Maria Pomianowska's compositions in the world music style for not-so-well-known string instruments.
Mingjie Yu hails from Hubei Province, where he has been studying for years to play an ancient instrument called the guzheng. At the concert, the artist will present several varieties of Chinese zither. Mingjie is staying in Poland as an intern of Prof Maria Pomianowska at the Academy of Music in Kraków. She has been learning Polish obereks, songs and selected mazurkas by Fryderyk Chopin translated into the idiom of the Chinese zither guzheng.
Prof Maria Pomianowska has been researching Asian music cultures for over 30 years, creating projects with musicians from Iran, India, China, Korea, Japan, and the Middle East. The artist plays many Asian string instruments. In the Polish Chinese project, Prof Maria Pomianowska will present the sound of instruments that she reconstructed together with Prof Ewa Dahlig and violin maker Andrzej Kuczkowski 27 years ago.
The concert will therefore combine the sound of ancient Chinese zithers with the sound of reconstructed old Polish string instruments.
Line-up:
Maria Pomianowska – soprano and alto suka
Mingjie Yu – Chinese zither guzheng