Price: 89 - 129 zł
Main Hall
Duration: 2h
Nergal is known for his wide musical horizons. The leader of the legendary Behemoth has never hidden his sympathy for lighter, atmospheric music, such as country, folk and blues. The fascination did not end there. The proof is the band Me And That Man. The formation was born in 2016 and for a long time it was led by Nergal and John Porter. MATM's debut album premiered in 2017, on which the musicians perfectly mixed the influences of the aforementioned genres, creating a whole referring to Nick Cave, Tom Waits, Johnny Cash or David Allan Coe and strongly marked by the diabolical element close to the band's leader. However, Nergal and Porter's collaboration ended in 2018.

On the next two Me And That Man releases ("New Man, New Songs, Same Shit, Vol. 1" and "New Man, New Songs, Same Shit, Vol. 2"), Nergal gave vocals to his many well-known foreign friends, to mention such as Corey Taylor from Slipknot, Abbath, Tobias Forge from Ghost, Myrkur, Devin Townsend, Matt Heafy. Łukasz Kumański remained in the group whose international status is maintained by Italian bassist Matteo Massoli (ex-Blindead) and Sasha Boole (guitar, vocals). In 2022, the band played a number of well-received concerts at festivals across Europe, and once again joined forces with John Porter for a series of concerts in Poland. It will be the same this time round. Nergal and John Porter will stand next to each other to play their greatest hits.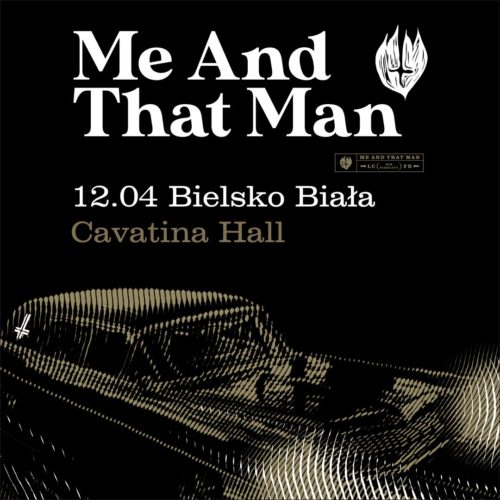 Me And That Man will be joined by special guests Izzy and the Black Trees, who combine dirty punk guitars with the charismatic voice of the singer. The band's sound has a palpable raw, electrifying energy on a par with the Pixies, PJ Harvey, Sonic Youth or Patti Smith. In 2020, they released their debut album Trust No One (released by Antena Krzyku), which was loved by fans and critics in Poland and abroad. The album's title track was performed by the legendary Steve Lamacq on BBC 6's Music Recommends.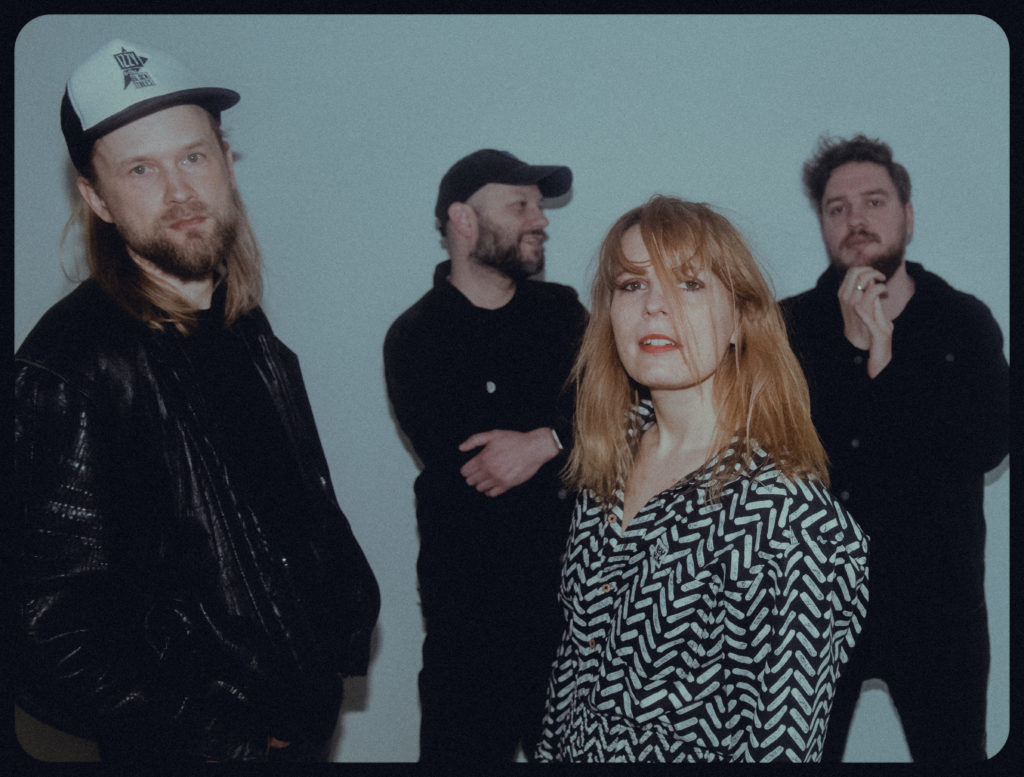 In January 2021, the band released a special pandemic single entitled The Station, co-written and recorded with Kev Fox. At the same time, the band began work with producer Marcin Bors on a new second album entitled Revolution Comes in Waves, which saw the light of day on 7 October 2022 (released by Antena Krzyku). The album was well received by fans and the music press in Poland.
Izzy and the Black Trees:
Izabela Izzy Rekowska – vocals, lyrics
Mariusz Dojs – guitar, vocals
Mateusz Pawlukiewicz – drums
Łukasz Mazdah Mazurowski – bass guitar
Schedule of the event:
19:00-19:45 Izzy and the Black Trees band (support)
19:45-20:15 break
20:15-22:15 Me and that man