Price: 75 zł
Chamber Hall
Duration: 1,5h
The Sukoterapia concert is a journey into the world of the sounds of instruments designed to calm our nerves and relax our body and mind. The melodies come from different parts of the world. They have been collected over the years and the concert will feature compositions based on them by Maria Pomianowska. The sound of the string chordophone has been combined with the human voice since its inception. Therefore, the Sukoterapia concert will also include singing. Sukoterapia is joy and hope, a musical bandage for today.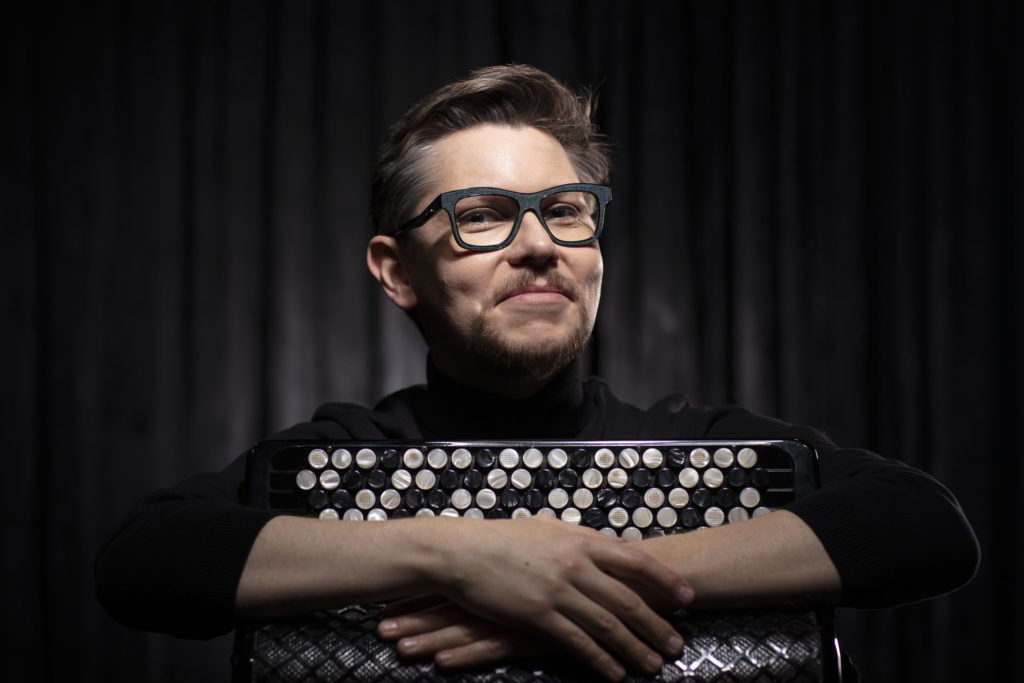 Piotr Kopietz – multi-instrumentalist, arranger, composer.
Graduate of the Accordion Class at the Academy of Music in Warsaw, Poland. He refined his performance skills during a scholarship at the University of Music in Graz (Austria). He also completed post-graduate studies in cultural management at the Faculty of Management at the University of Warsaw. He is one of the few musicians in Poland to play the Argentinian national instrument – the bandoneon, and one of the few artists to perform on an extremely rare instrument – the French chordina.
He is the winner of many national and international music competitions. He performs solo, in chamber ensembles and with symphony orchestras in Poland and abroad.
As a session artist he records classical and popular music for radio, television, theatre and film. As a solo accordionist he has worked with the Oscar-winning composer Jan A.P. Kaczmarek, recording his music. As an arranger he has worked with bands and artists such as Kayah, Kuba Badach, Katarzyna Cerekwicka, Anna Karwan, Lala Czaplicka, Adria Orchestra, Gang Tango, Sentido, Retro Orchestra, Duo Fortecello, Zielonogórska Philharmonic Orchestra.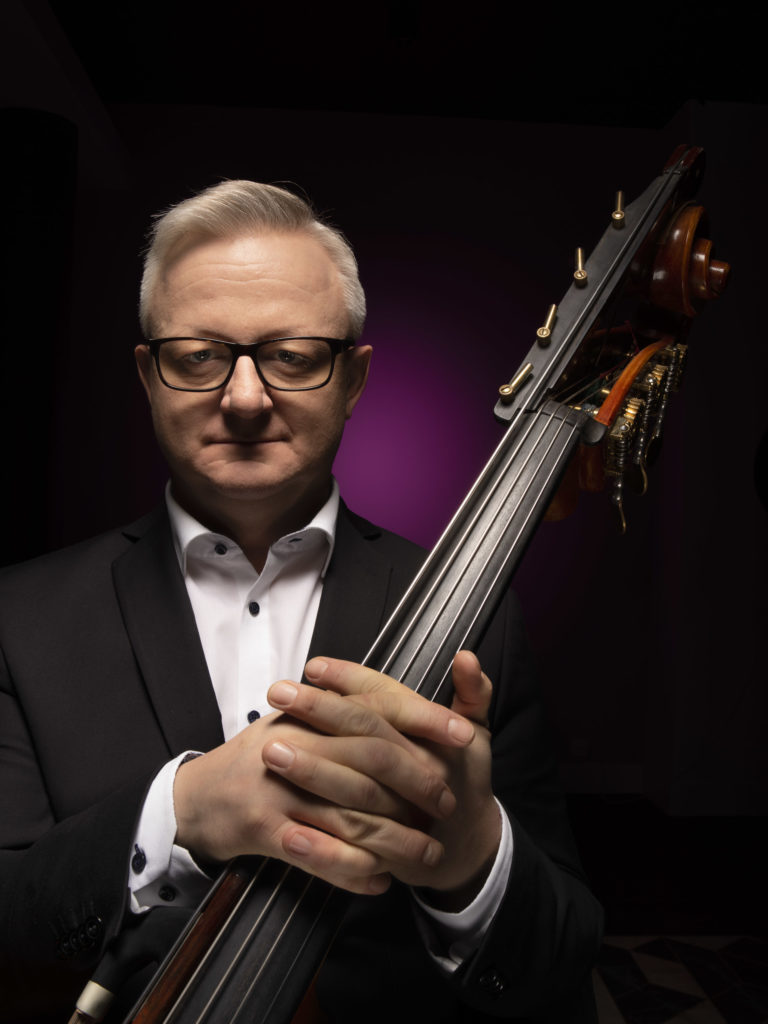 Sebastian Wypych – Artist, Producer
Born in Warsaw in 1977. In 1996 he graduated with distinction from the Karol Szymanowski State Music School in Warsaw in the double bass class. In the same year he won 1st prize at the National Cello and Double Bass Competition in Elbląg, and in November 1997 he won 1st prize and all non-statutory prizes at the 6th A. B. Ciechański National Double Bass Competition in Poznań.
He is a co-founder of the ensemble "Kameleon", which cooperates with many leading Polish actors and theatres, as well as the TANGATA QUINTET, which specialises in tango music, especially the works of Astor Piazzolla, cooperating with soloist Krzysztof Jakowicz. In previous years he was the double bass player and manager of the ensemble Machina del Tango, working with the famous singer Susanna Moncayo and Anna Dereszowska.
The year 2022 saw the premiere of another author's album "POLSKA ENTER", a collection of a'capella folk songs from various Polish regions, recorded by Sebastian Wypych with original music composed and performed on a specially rebuilt 6-string double bass, Sebastian Wypych's own concept.